I took this first photo perhaps six years ago. This gentleman sells ginger flowers (or
something similar -- don't hold me to botany) for about US2.50 for two little packets of
very strong-smelling flowers. It is a custom that keeps him from begging -- offering you
something in return for your money.
This photo was one of about a dozen and the timing was just right -- it's the shot I was
going for but I was surprised to actually get it. Those who have visited my website may
have seen him before because I'm just pulling this photo over as an introduction to the
shot below it...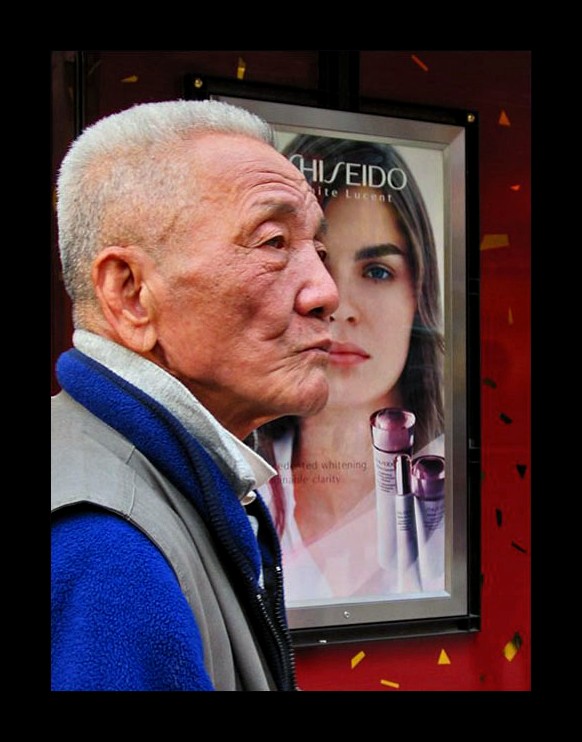 This evening I found him again in front of Sogo -- a 10-story Japanese department store
in Causeway Bay -- just across from one of the busiest intersections in Hong Kong, which
is saying something...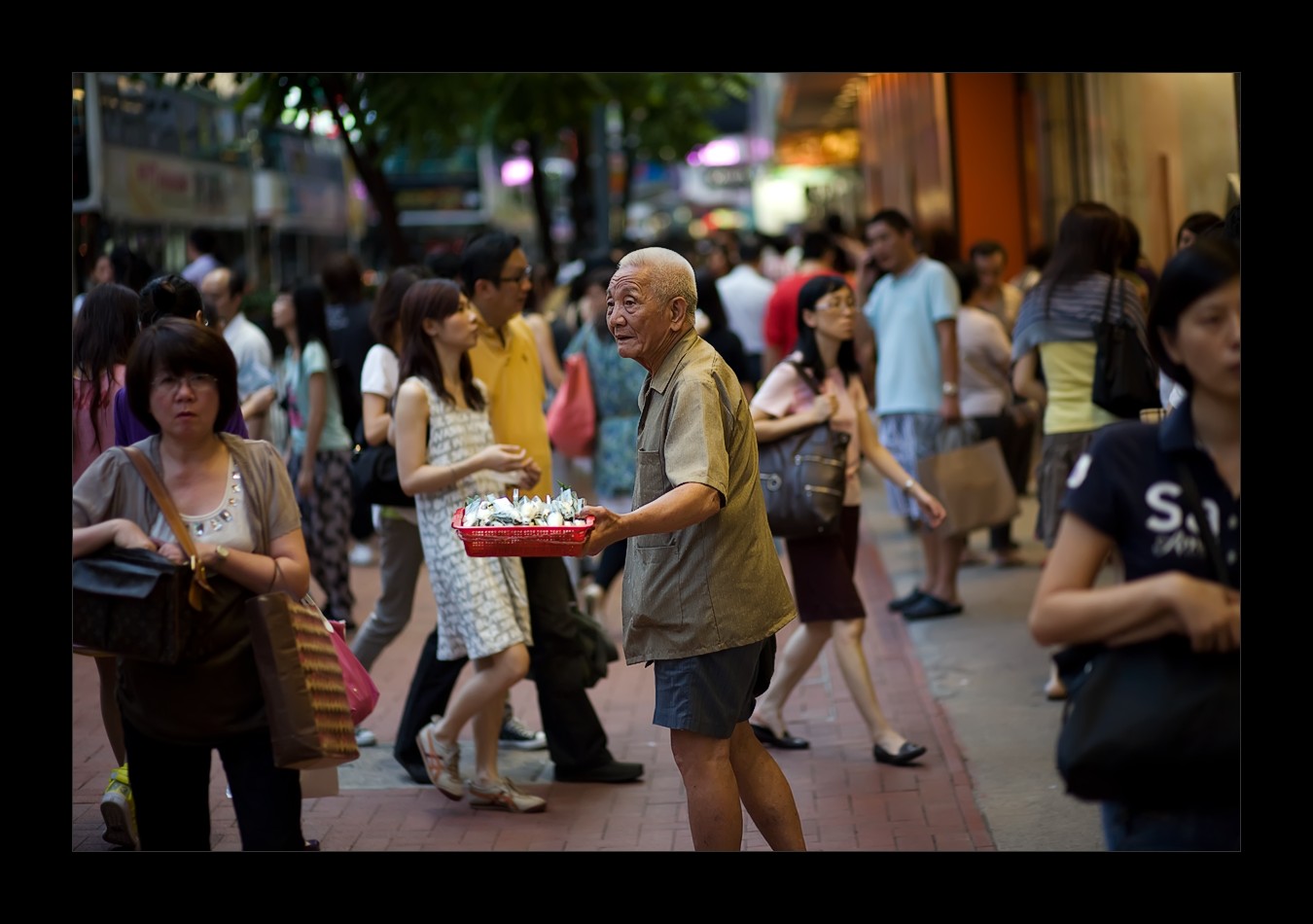 No great story here... just a slice of local life. He still looks as well-groomed as ever
and I bought some flowers from him and exchanged a few words. I didn't see anyone else
buy anything, as you can see from his basket.
This was taken with a 5D and an 85/1.8 at 1.8 (which is why I put that compact camera
shot first -- how sneaky is that?).
Don
Last edited: