The Nova is called NOVA CENTAURUS 2013 ( discovered 2nd Dec )
Before and After pictures, (Southern Cross or Crux, Southern Hemisphere only). 2 days ago I heard its fading. Have not found out any latest info at moment.
I used Nikon D800 with 50 1.8G lens. Pictures basic adjust ViewNX 2 during day, bright light, so looks a bit different at night on screen... For star pictures & this lens which I do not use often, I prefer F4.0, and at 1.8 & stars I'm not very happy with it, however...
8th Nov. 50mm ISO 6400 4 sec F1.8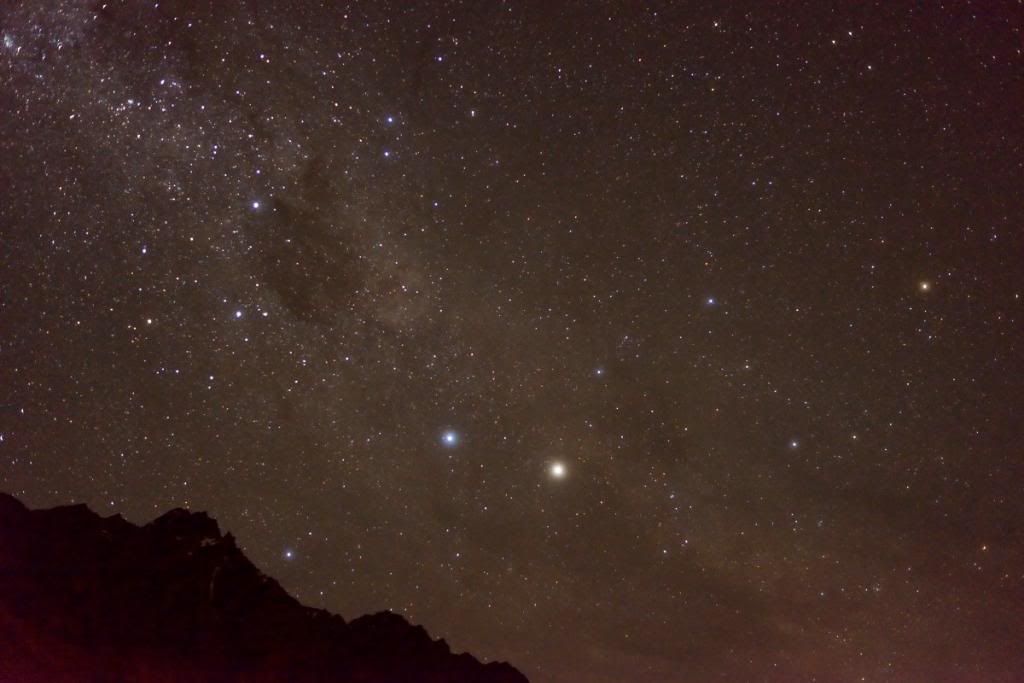 11th Dec, some moonlight. 50mm ISO 3200 4sec F4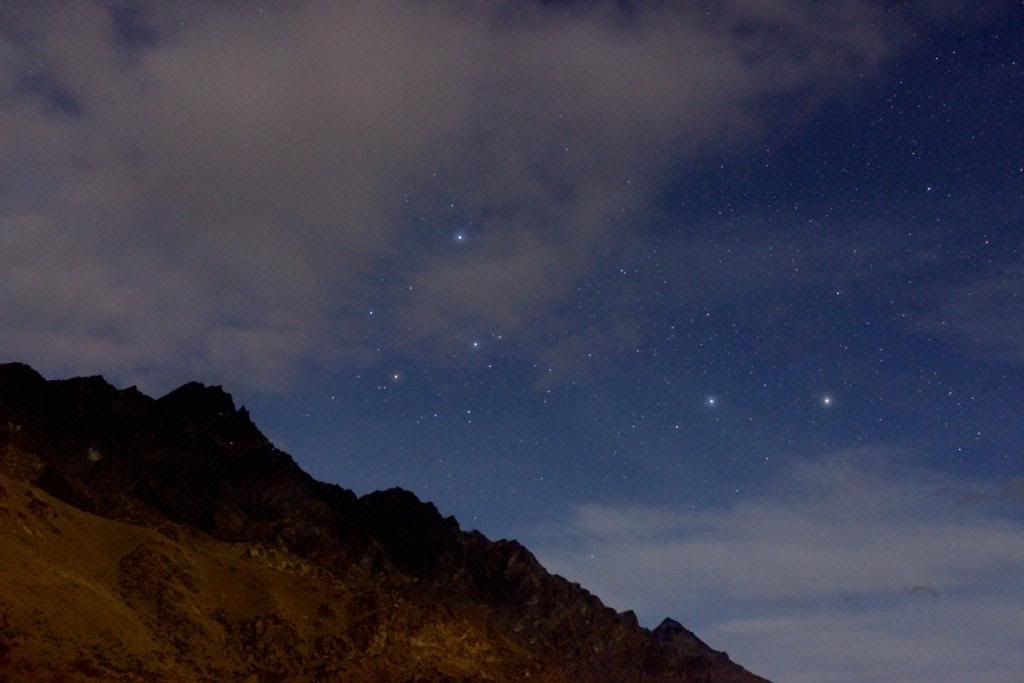 11th Dec, tiny amount moonlight, 50mm ISO 6400 4sec F1.8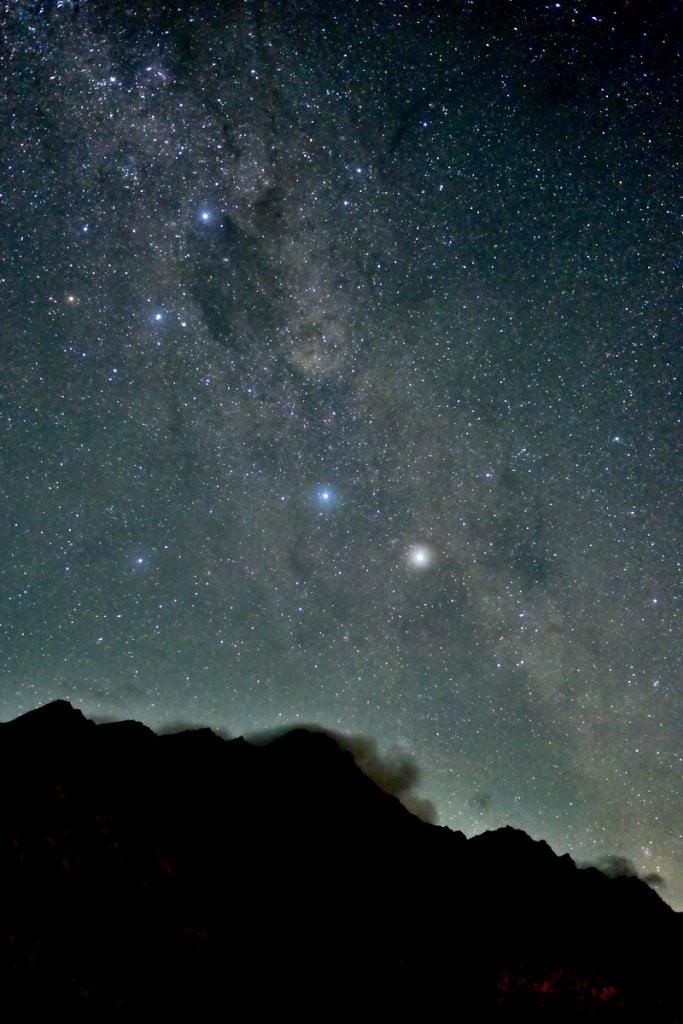 Close up of 1st pic. No noise reduction.
Close up of 3rd pic, in-camera noise reduction.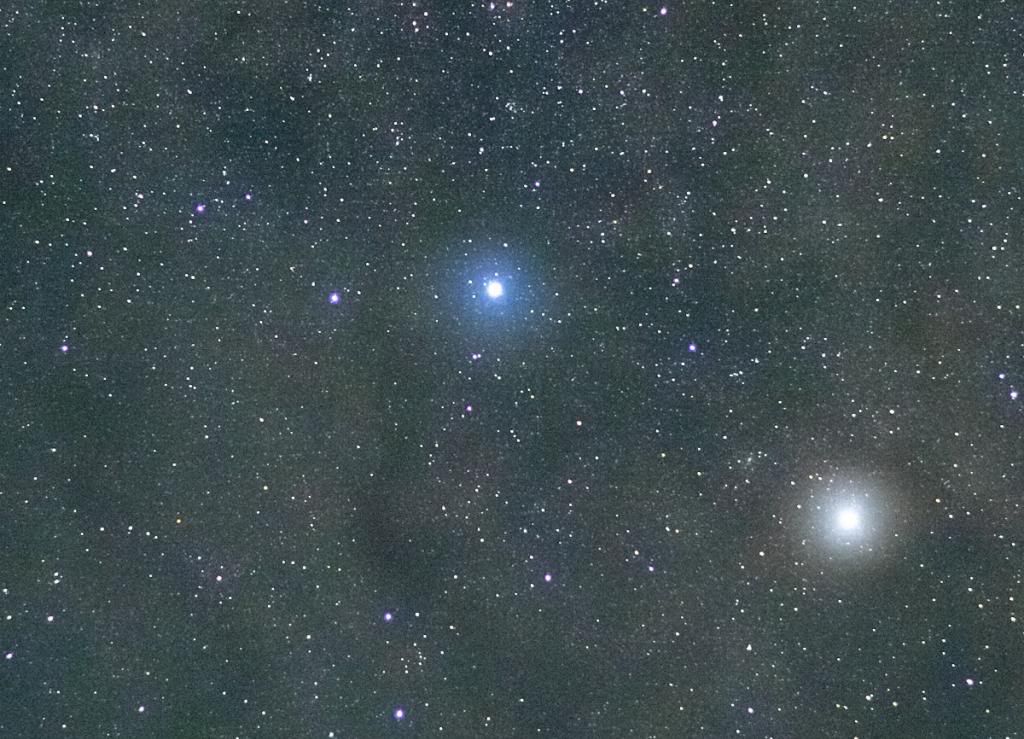 Left pic, some moonlight, + with in-camera noise reduction. Right pic no noise reduction. Both pictures Nikon D800 + 50mm G, ISO 6400, 4sec, F1.8.
​
Well... I'm really happy this Nova showed up & also quite happy with the 2nd picture, composition, where the Southern Cross is in relation to the mountain. Although would like a slight wider view, or more of the mountain. I have to find where to be, with that lens, & get same stars, if possible.
Its been cloudy here last night or 2. But on the 11th, the Nova was easily viewable with naked eye, in a darker location, just out of town a bit. Some uncertainty now as the moon is getting bigger & setting in the early hours.