Disclosure: After my last review of the ProMediaGear Arca clamp, I thought I would contact Hejnar Photo(hejnarphotostore.com) and ask if they would be interested in a similarly detailed review of their manfrotto clamps. They sent me these two.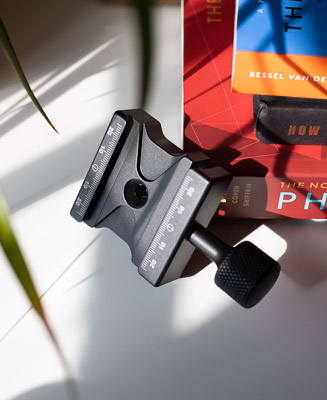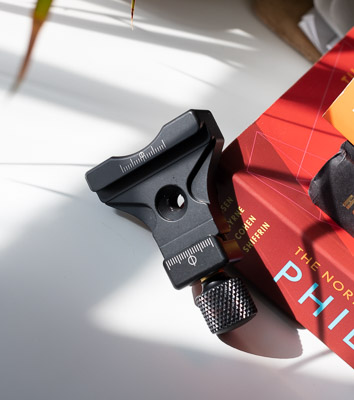 Hejnar runs a one person design, manufacture and sell operation and was happy to answer detailed questions I had along the way. These two particular clamps have the Manfrotto notch machined directly into their bodies in a unibody design that is a flush fit with a lower profile compared to other options. They also make adapting plates, macro and pano accessories, plate-pods, video gear and most other things you can imagine being machined out of aluminum for a camera.
Both clamps are well machined in two halves with rectangular dovetails (and strong springs) held together by a captive screw with a relatively fine pitched thread and aggressive knurling(can be undone with an allen key for servicing). Despite the large dove tails, they have more angular play on the clamp side compared to the PMG model (which only has two, excessively greased pins) but that doesn't change anything in the function of the clamp. A small build note is that the split-O cross hair on the larger side of the befree and both sides of the larger clamp is a bit wonky, he's looking into his engraver to see if it can be improved.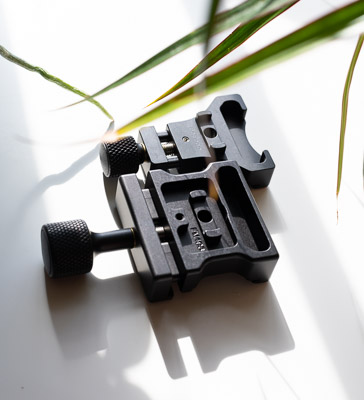 The larger plate comes with a longer and larger knob and the smaller befree model comes with a smaller one. The finer pitch allows for precise control over the pressure you would like to put on the plate, but removing the plate vertically requires 2 1/4 turns. The knob on the befree was not as smooth as the larger one but I think it might be a one-off due to a badly cut washer. Out of the box, both lost some specks of anodizing coat, which I would mark that as a room for improvement.
The small clamp is unique in its triangular design that allows it to nest in the legs of inverted folding travel tripods. It is also quite lightweight while offering virtually the same grip as its larger sibling. It retains the slide stop slots as well for those using pins with their plates. Manfrotto has such a clamp as well but it may or may not fit third party plates.
I did not measure the clamps but the Befree is slightly lighter and the larger clamp slightly heavier than the PMG clamp I reviewed last week. They are both better finished than the PMG clamp in terms of machining, although the clamping points (inside the screw chamfer, so never visible installed) for anodizing steal a bit of the luster. The befree clamp has a more matte/flat finish while the larger clamp retains a bit of the processed aluminum texture with a thinner coating. Apart from the crumbling bit in the chamfer, this makes the Befree look better finished.
They are both purpose built clamps, not only as they have the built in manfrotto flange but also as they don't have any threads in their chamfered mounting hole that accepts the OEM Manfrotto screw.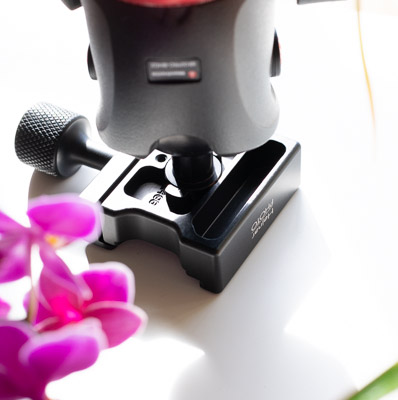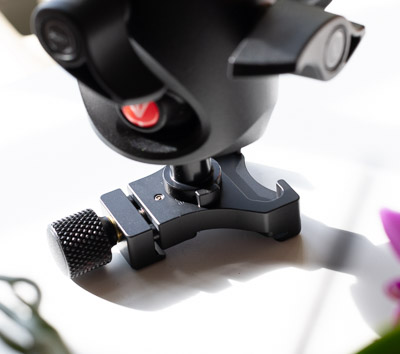 Mounting them on the Manfrotto Ball Head, I was a little surprised to see quite a bit of playroom in the joint, Hejnar said that Manfrotto casts their components so they have a larger threshold than he can accommodate in machining (might explain why the PMG solution was a tight fit, but it did fit). With that, you have to tighten down quite a bit on that screw (thankfully it is a hardened one and I had a precision allen key at hand) to mount the clamp without play. *One tip here, if you twist the clamp counter clock wise and hold it while tightening down, it will be less likely to have or acquire any play as the only play would be in the tightening direction. Having done this, it seems pretty stable.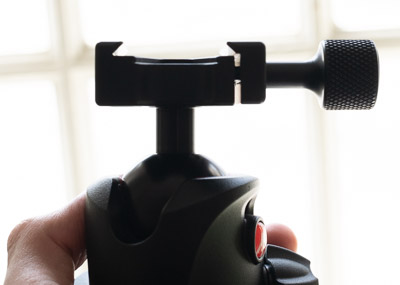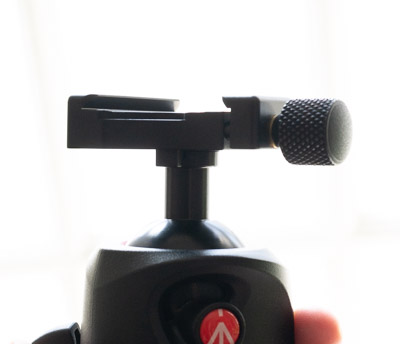 Considering all, they are well made clamps for the singular purpose of retrofitting Manfrotto ball-heads with some room for improvement on the knob knurling and operation. I think that the befree model offers a more unique solution without many alternatives.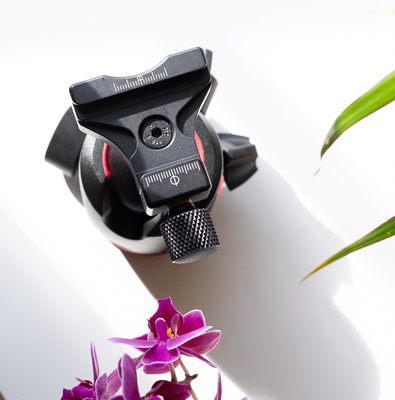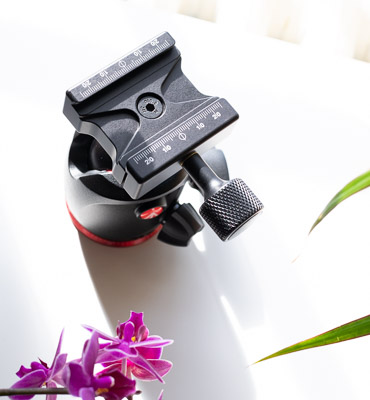 Comparison shots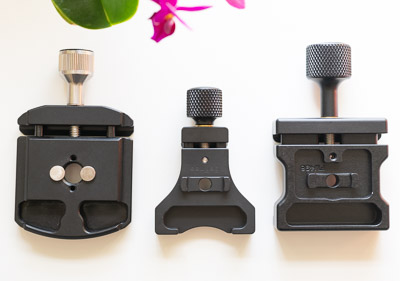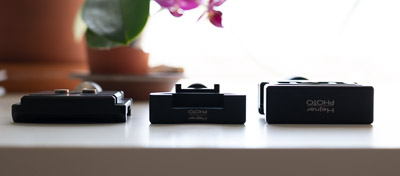 Higher res images
here