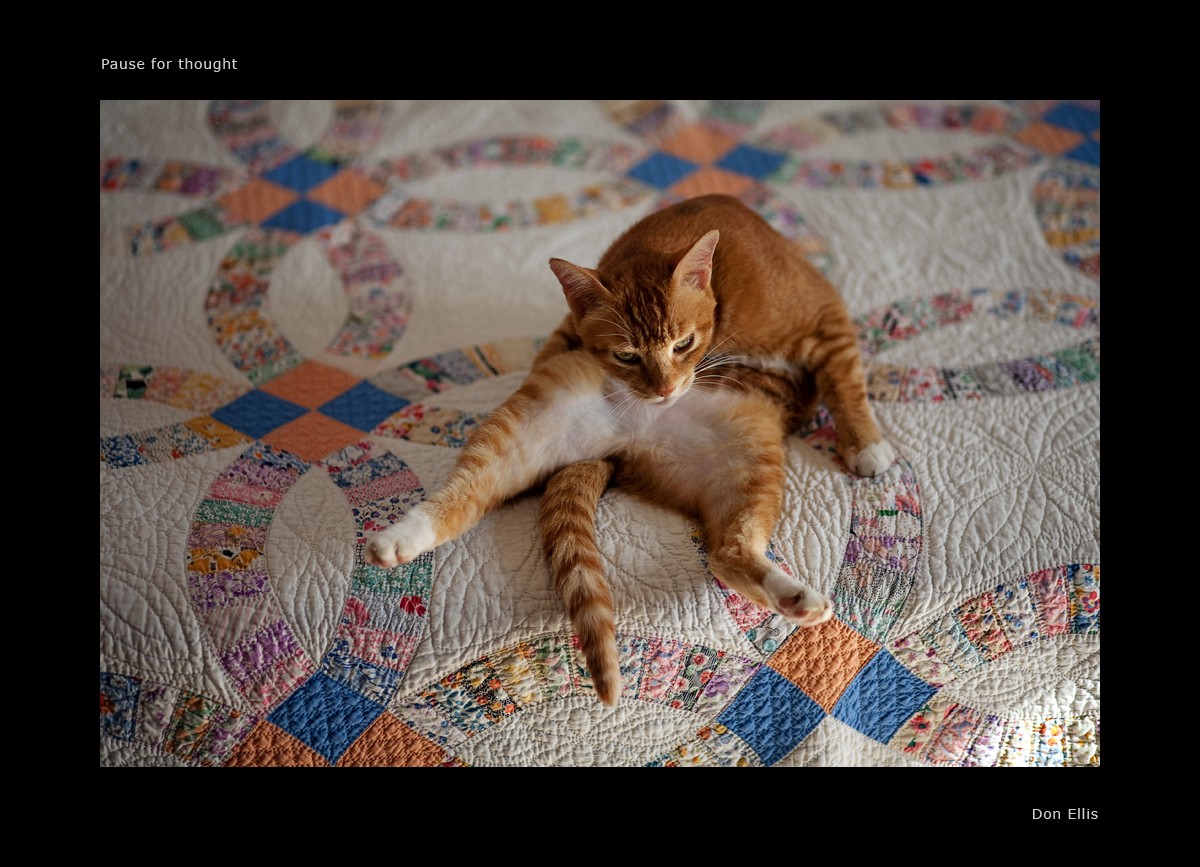 Perhaps more interesting than the animal this time is the quilt -- I thought you might like seeing something other than the yellow one he's usually on. This is perhaps the most valuable of the family quilts -- a Double Wedding Ring pattern, if you're interested.
I posted a story and photos of four quilts
here
... if you're really interested.
Cheers from the two of us,
Don
P.S. I've got tell you my sister would freak out if she knew he'd laid a paw on this quilt... so let's keep it to ourselves.