Fuji has launched the X-S10, and it's smaller than my GX8. If you take away the grip and the viewfinder bump, it's about the size of a GX9, and it's nearly the same price as the GX9 too. Compared to the Panasonic mid-range trio (GX8, GX9 and G90/95) it has:
- Better, larger sensor with higher resolution and much better low light capabilities.
- At least as good IBIS.
- At least as good ergonomics.
- Much better AF.
- Mostly better video features.
- Smaller form factor except compared to the GX9
- Somewhat smaller viewfinder.
Basically, it's a 2020 GX8 with a viewfinder bump. For those who enjoy Olympus ergonomics, there's of course the E-M5 III, but I don't. The X-S10 seems to be designed to kill off MFT (as does the Panasonic S5 for that matter). I fear the best I can hope for as an MFT user, is a G100 with IBIS and slightly improved button layout. If that doesn't happen within this year, it's reason to question the future of MFT other as a video tool.
Yeah, yeah... G9 and GH5 are cheap now, and they are indeed excellent cameras, but they are biiiiiiig, and the S5 isn't much more expensive or even bigger, not to speak about the Nikon Z5/6 or the Z50.
GX8 with PL 12-60mm f/2.8-4 and X-S10 with Fuji 16-80mm f/4, both 24-120mm eqv.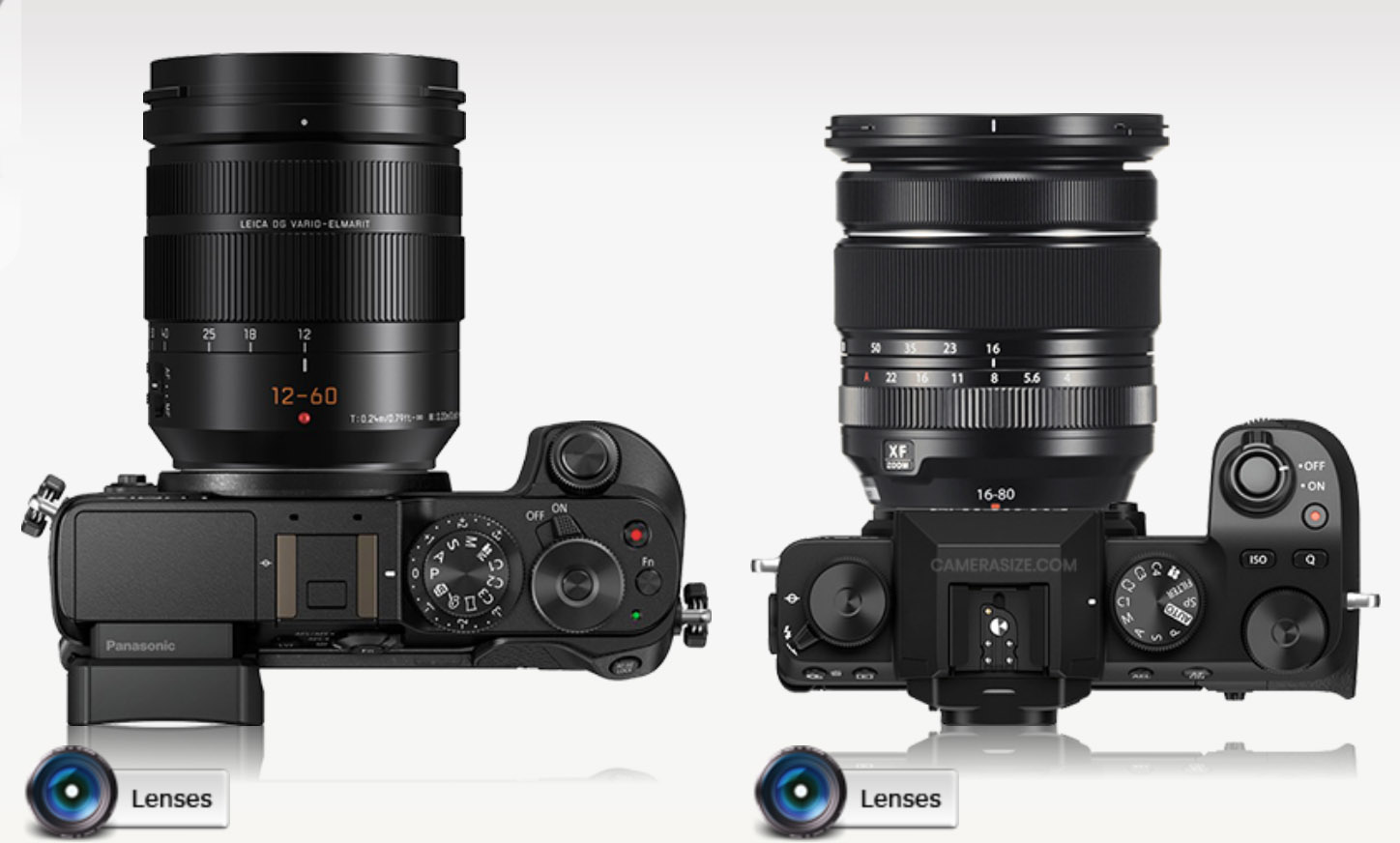 Last edited: