Someone reminded me today of this photo I tool quite a while ago ... and he mentioned that Halloween was nearly here. So it is ... and so is Spooks. Taken with a Canon G9, as I recall -- with a flash.
He's sitting on our terrace wall, guarding the family home (or looking to unnerve some unwary dog).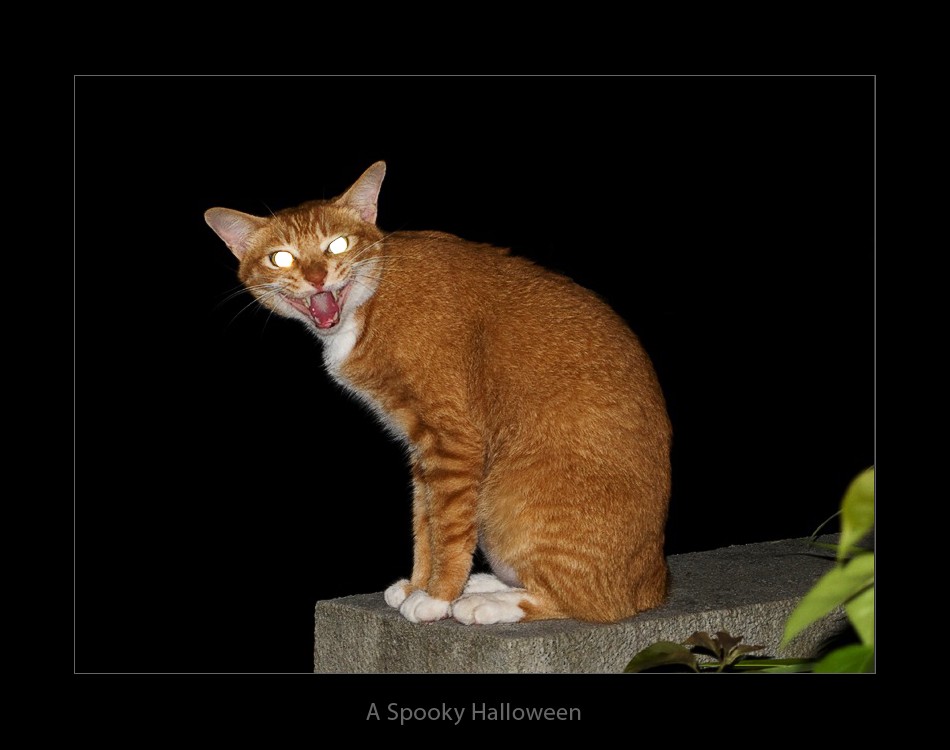 Have a nice Pumpkin Day.
Don