Administrator, Instructor
I have two 85mm lenses . One is the new Sony GM 85mm 1.4 lens which just recently came to market and as most of you know i started a very long test on that lens. Its a winner all the way around. My one issue with it it is not small and light but it is my workhorse lens and its killer good. But I wanted something to travel with and shoot landscape type images as part of my small prime kit. So I purchased the ZM 85 F4 zeiss RF lens with the newest Hawk adapter as this lens is very small and lightweight, has a 43mm filter thread compared to the GM 85 77mm filter thread. Thats a big difference in size and weight. I have a photo of that Ill post later on here. Before i start i just wanted a lens that at least compared to the GM so I can leave that out of the bag when i go hiking about as I will many times also have the GM 24-70. So Im trying to cut weight and bulk as I am not as young as i once was and 40 years of this has taken its toll on my back.
Lets get onto the tests and I will first just post my Big Bronco wall but I also wanted to show people just how good the GM 85 1.4 lens is in the corners, which for a very fast 85mm prime designed to be a portrait lens has amazing flat field across the image. Lots of debates about this lens but it is far sharper and resolves much better than folks think even at 1.4 which as reported between 1.4 and 1.6/1.7 it loses a little contrast and some clarity. BTW you can just put it in at 1.4 and i can make it look exactly like 1.6/1.7. This lens has a lot of options how you want to display its character.
Okay enough of that on the ZM 85mm F4, I expected it to be good but I did not expect it to be this good. Lets get on with it
Full image of scene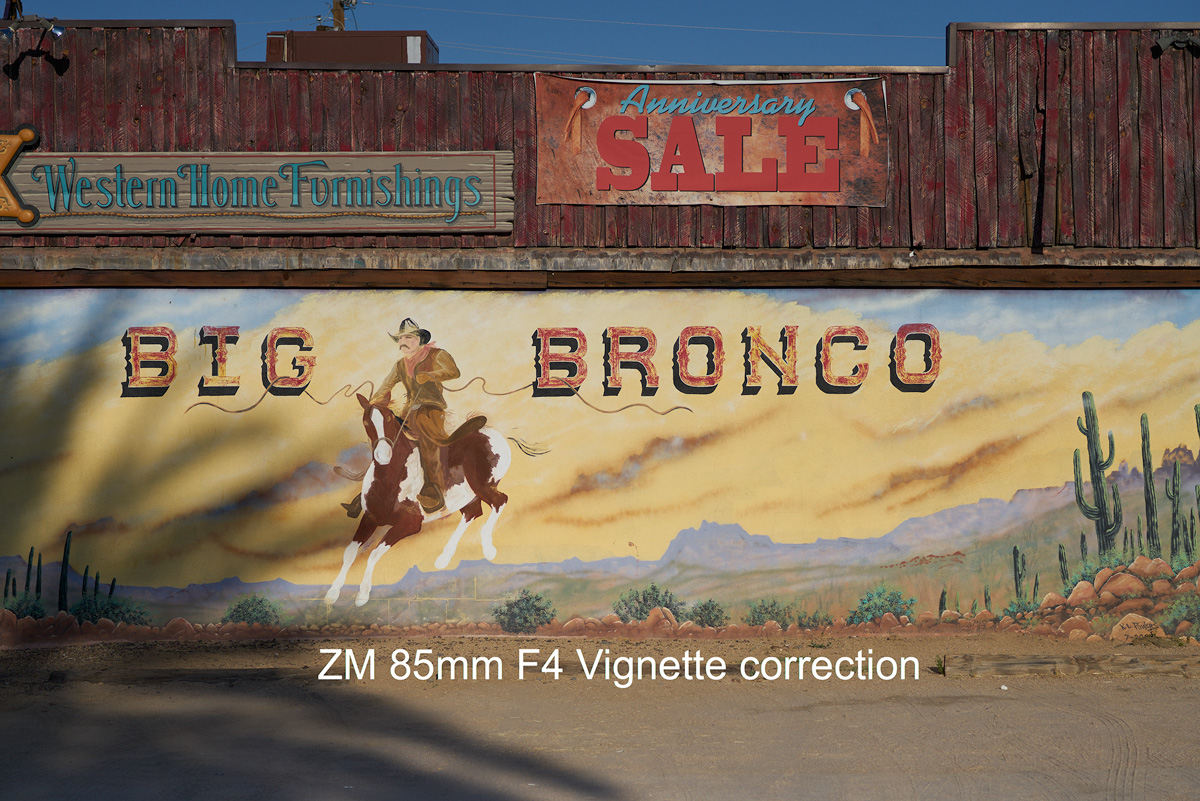 Okay before we get into the direct comparisons at same aperture the GM 85 has several stops of speed so lets look at the upper left corner.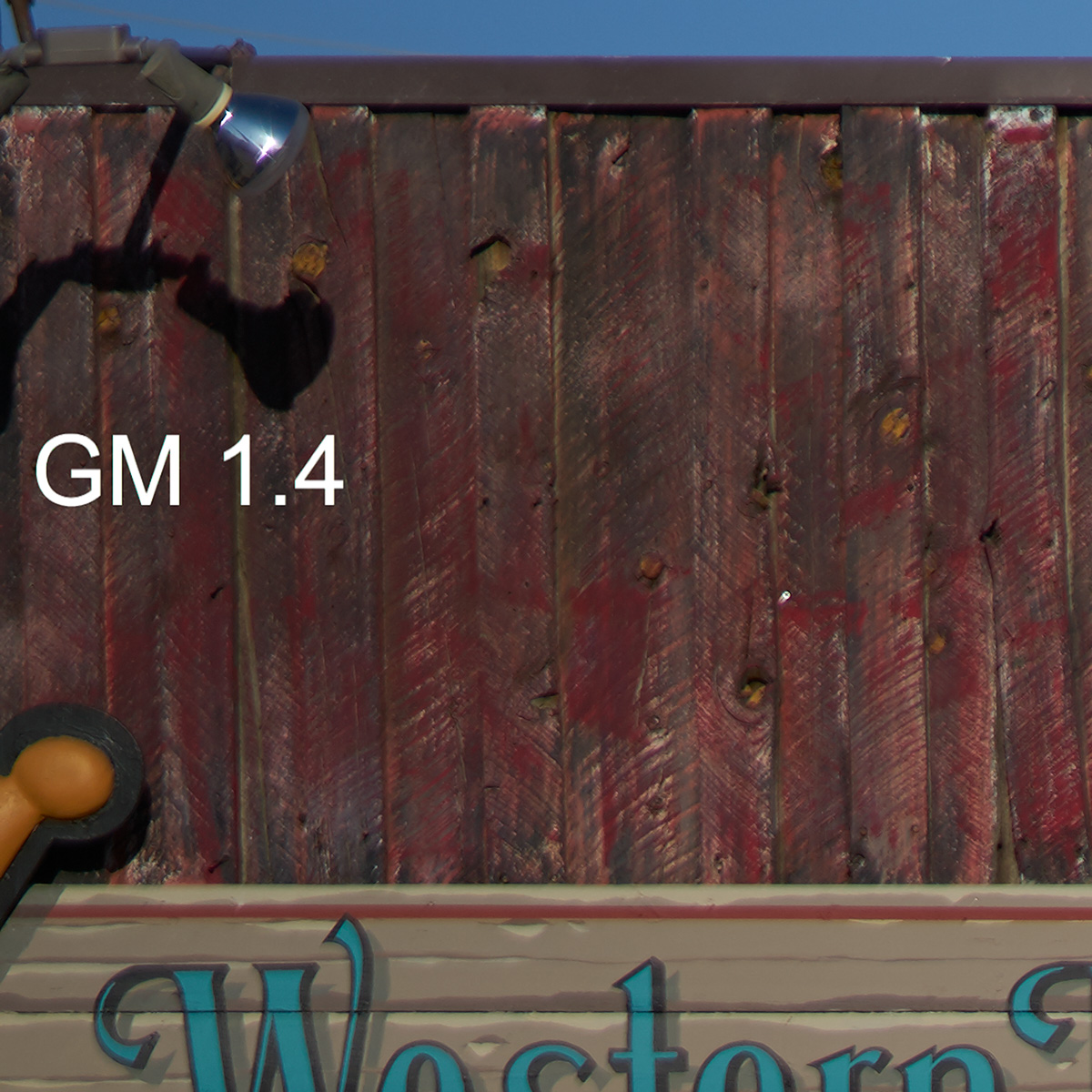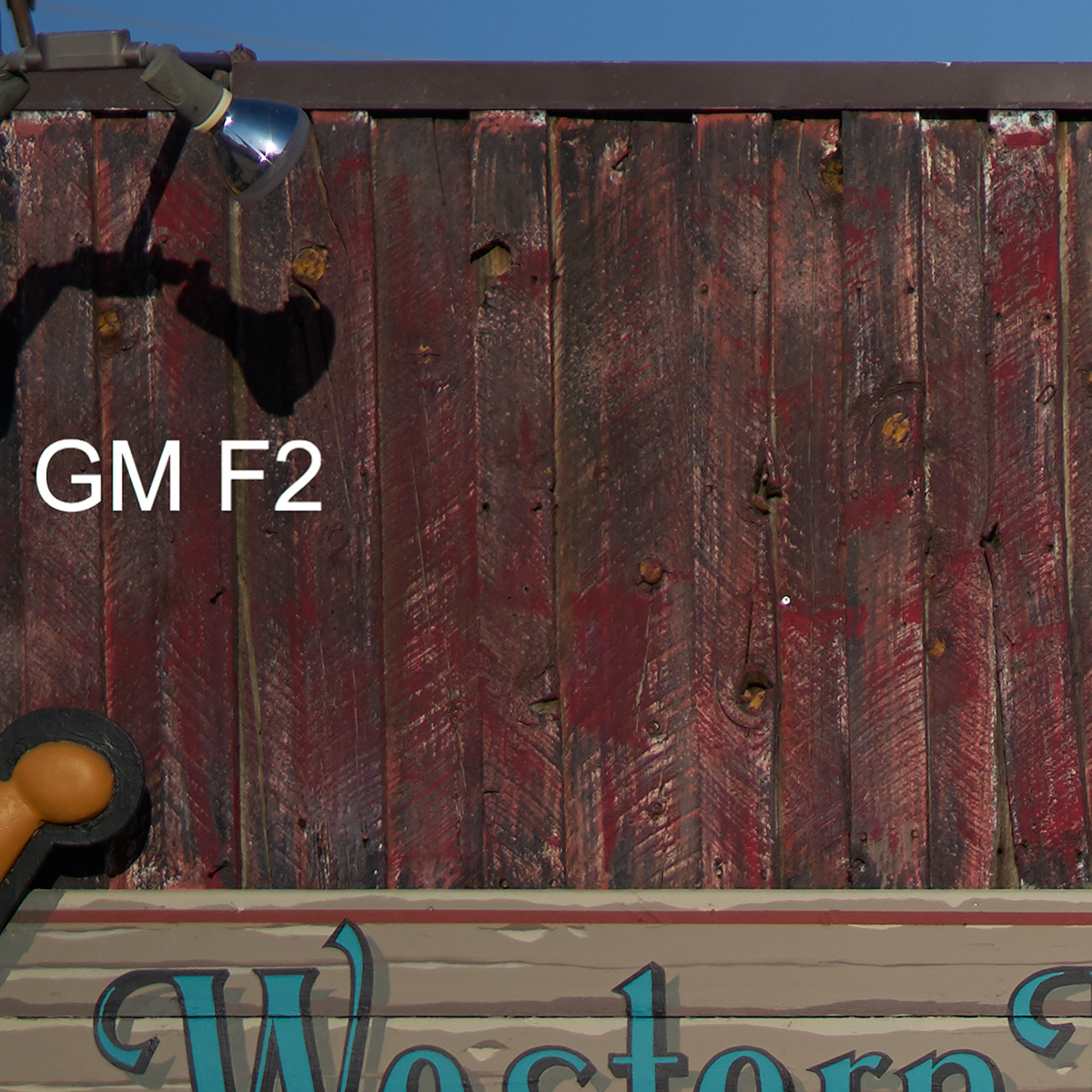 Okay lets get into o the direct comparison but as you can see even at 2.8 the corners are really coming alive
Going to show a quick shot of the upper Right on the ZM 85 at F4 just to show I have no lens issues and I'm well centered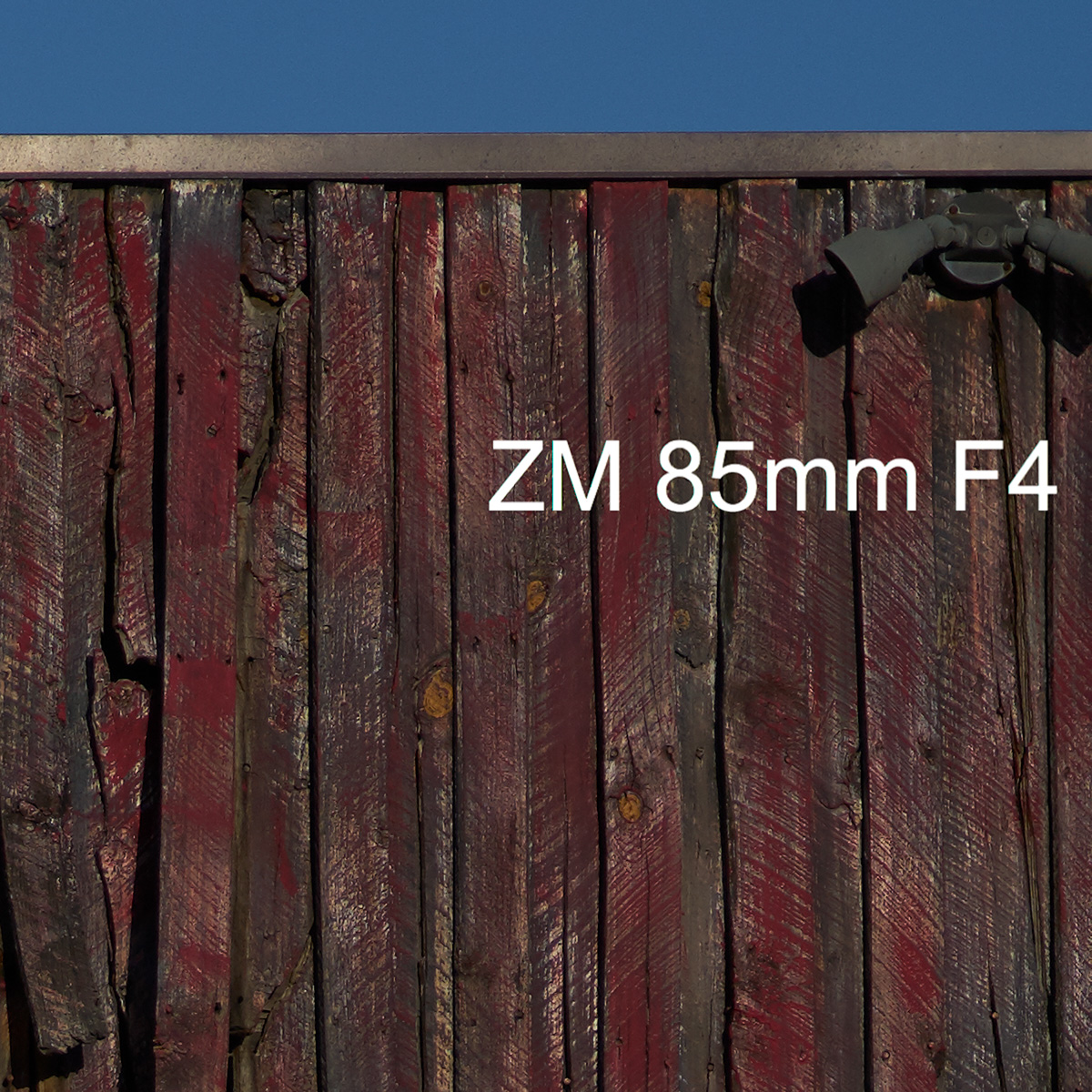 Okay starting at F4 the direct comparison of upper left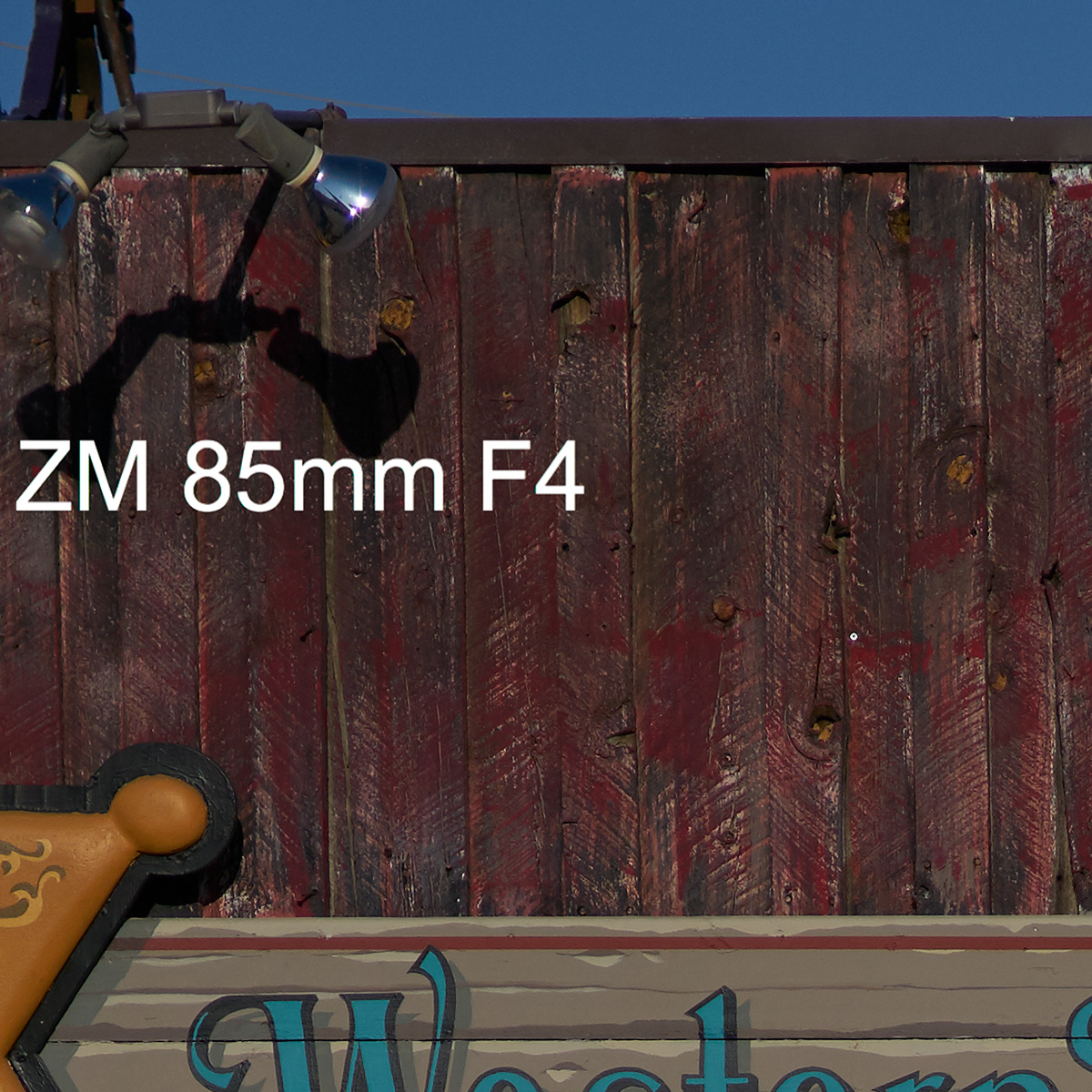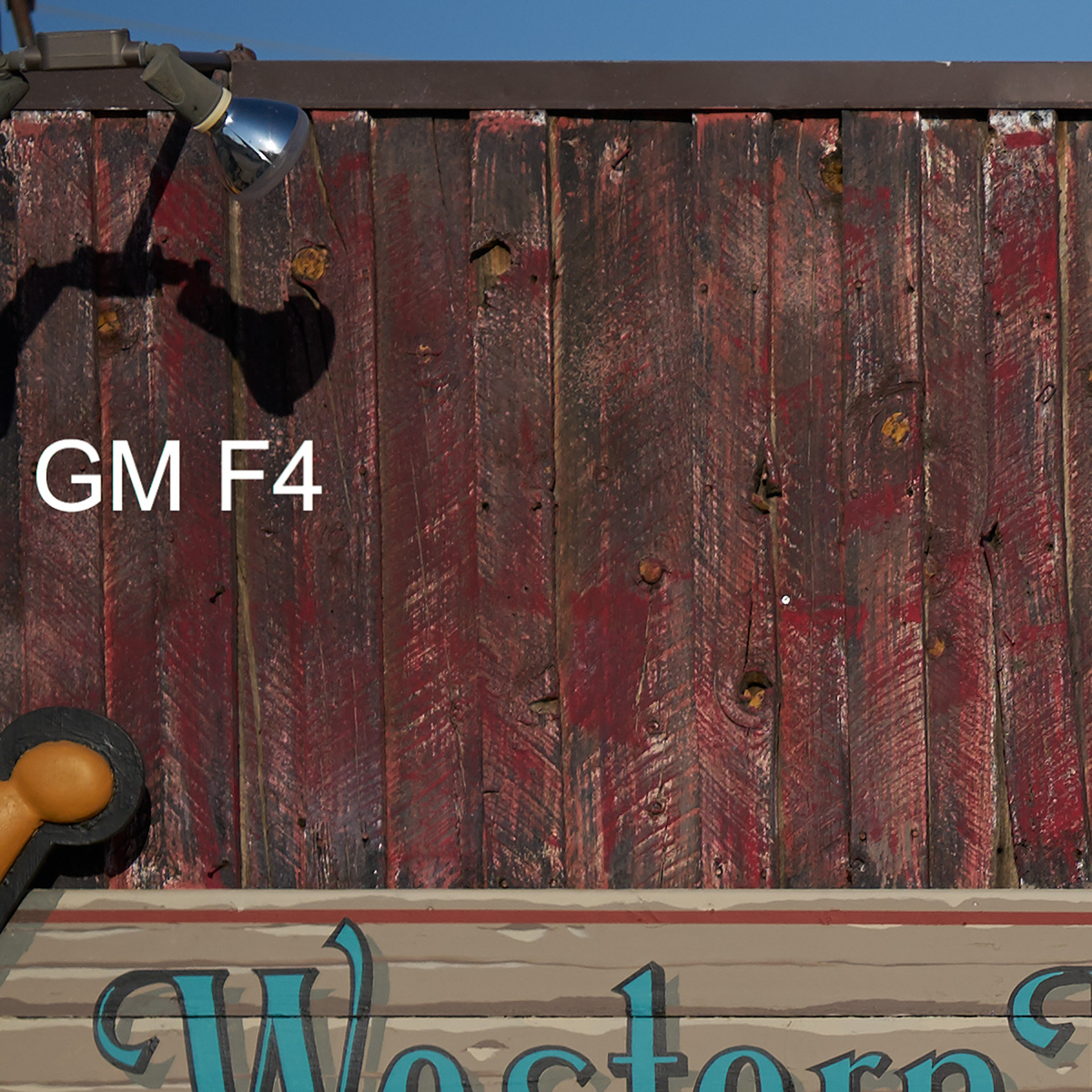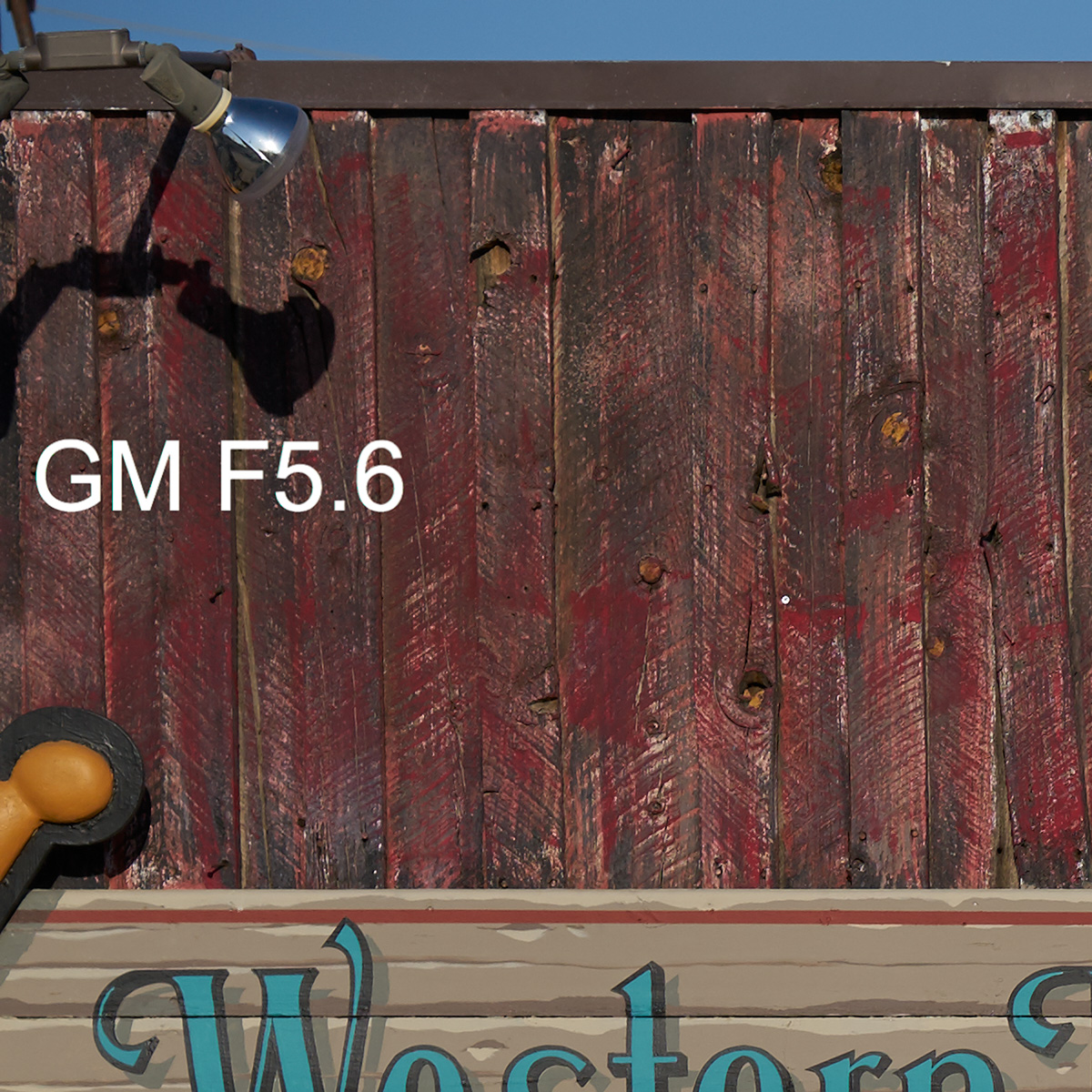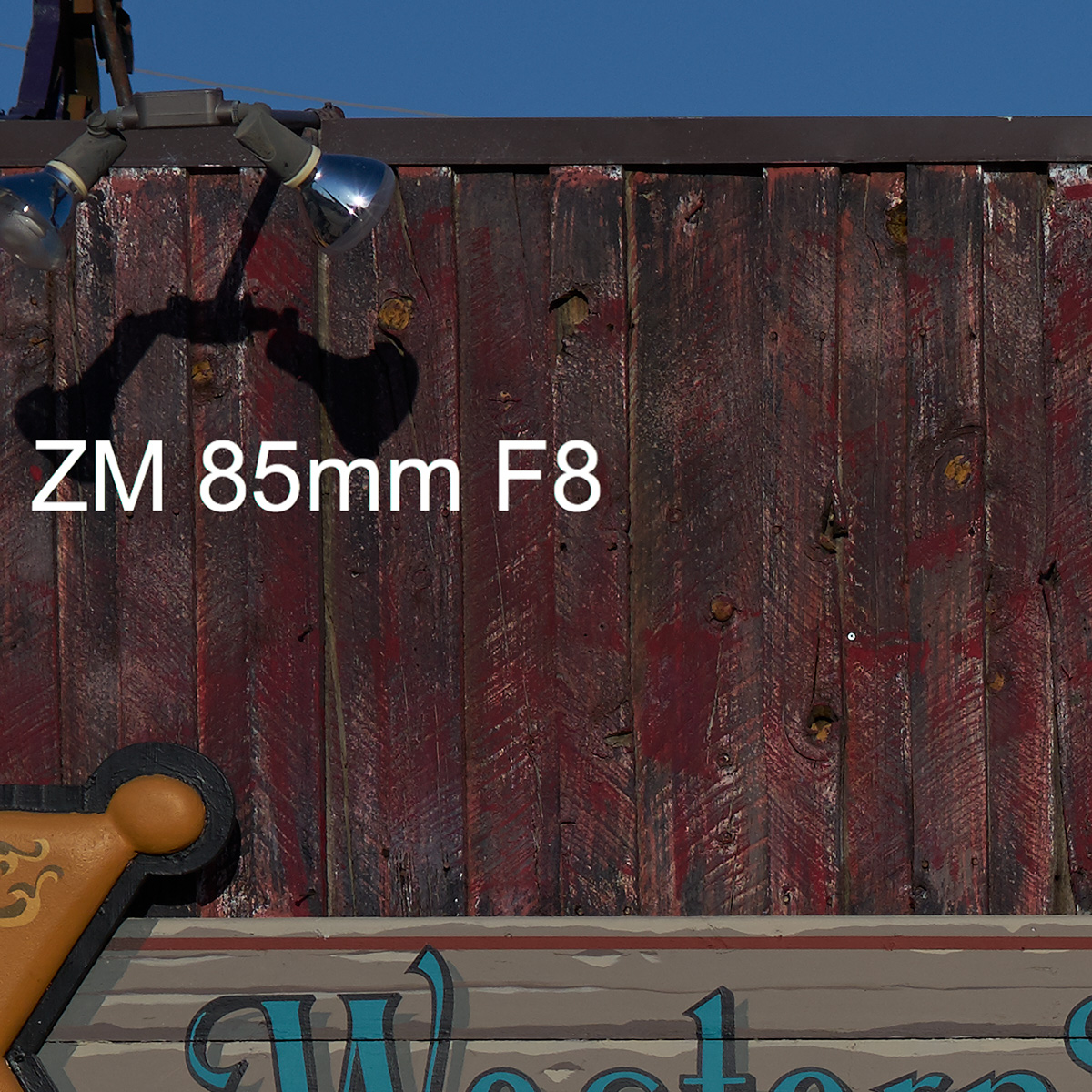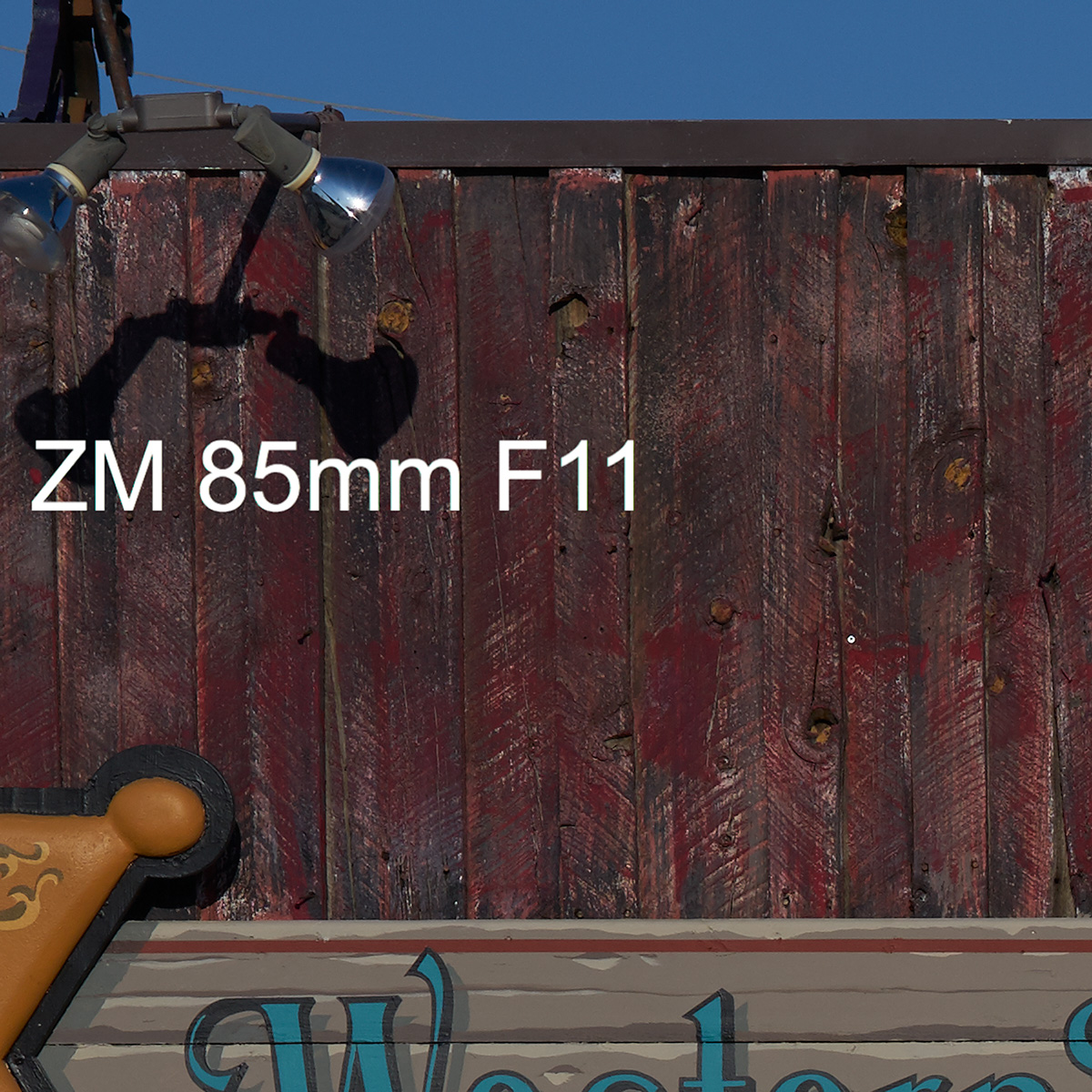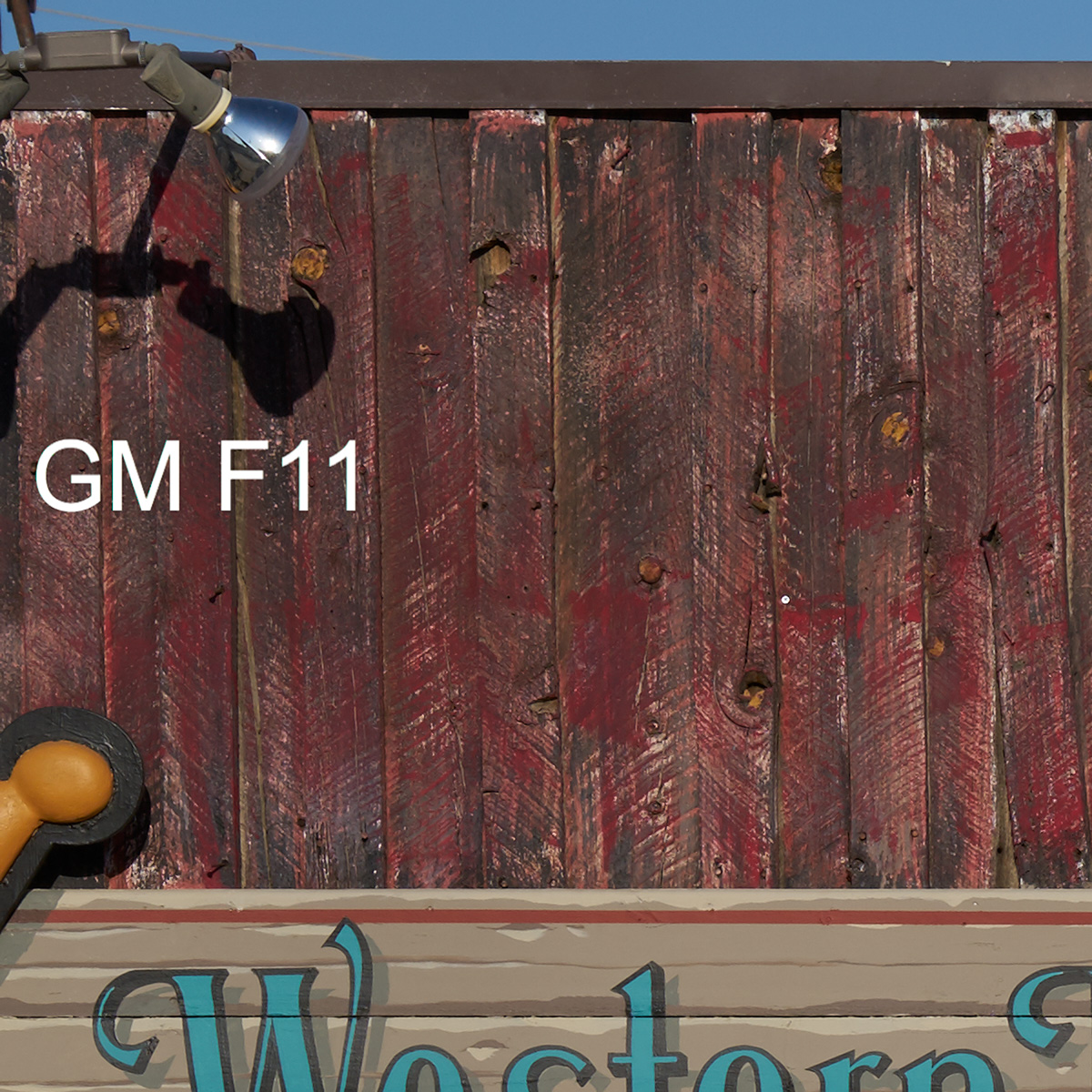 So that is the short range test. Im about 35 yards from the wall. If you notice the ZM is a touch wider than the GM, it does have a little CA at F4 but easily to correct and gone by 5.6. From my seat at F5.6 I'm actually going to give the ZM a very slight edge. Folks thats really freaking good to even be in the same park as the GM 85. If you look close in the light bulb you can see the CA at F4 gone by 5.6. For landscape work this is where you start with aperture
Quick center test of another wall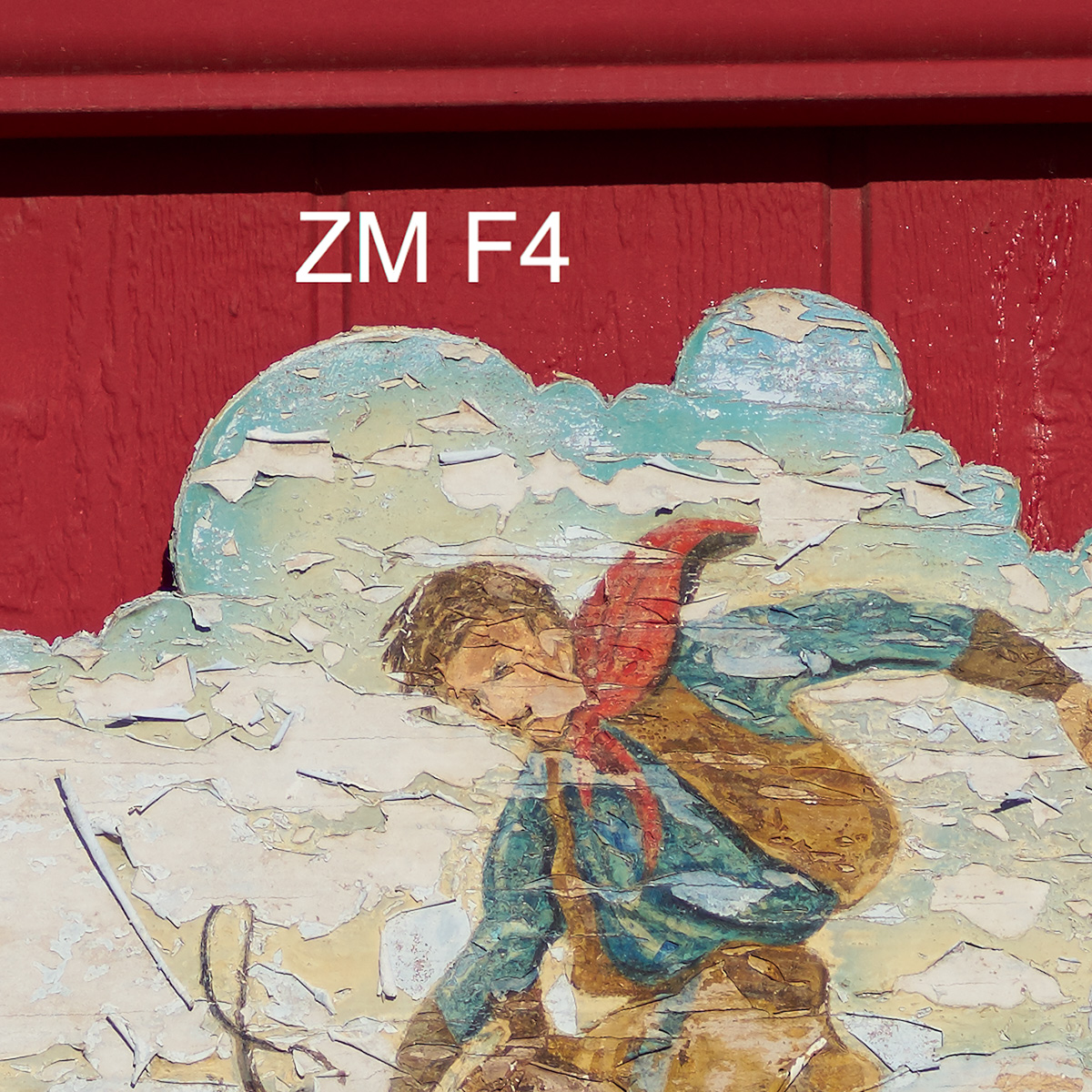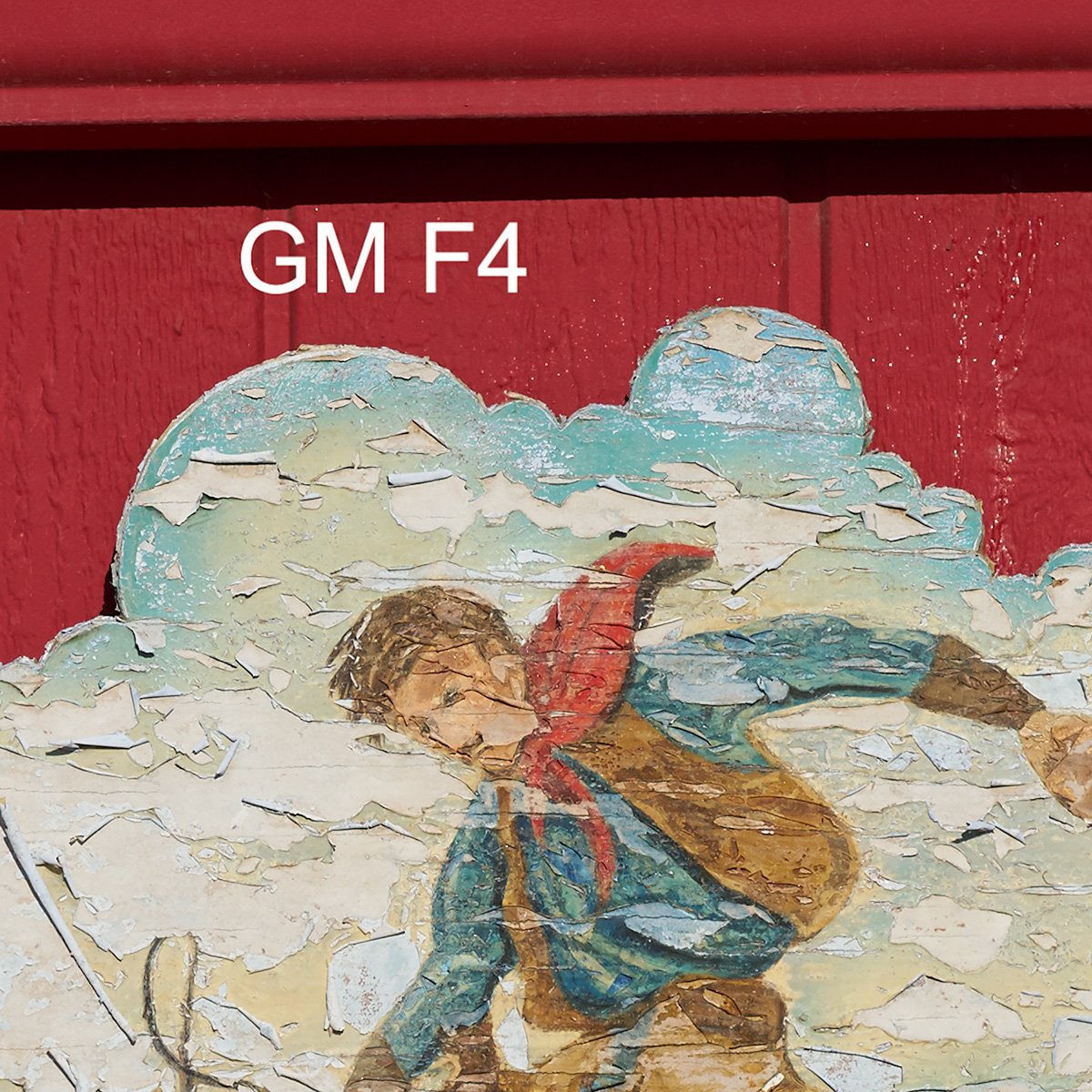 Need to remember here the ZM is wide open here at F4
Last edited: