There's a new update to Hipstamatic (you can now get a white camera body if you like) and a new lens available for US$0.99 – the Dali lens.
Rich, game fool that I am, I bought it … and here are four results from my morning commute.
Escalator ...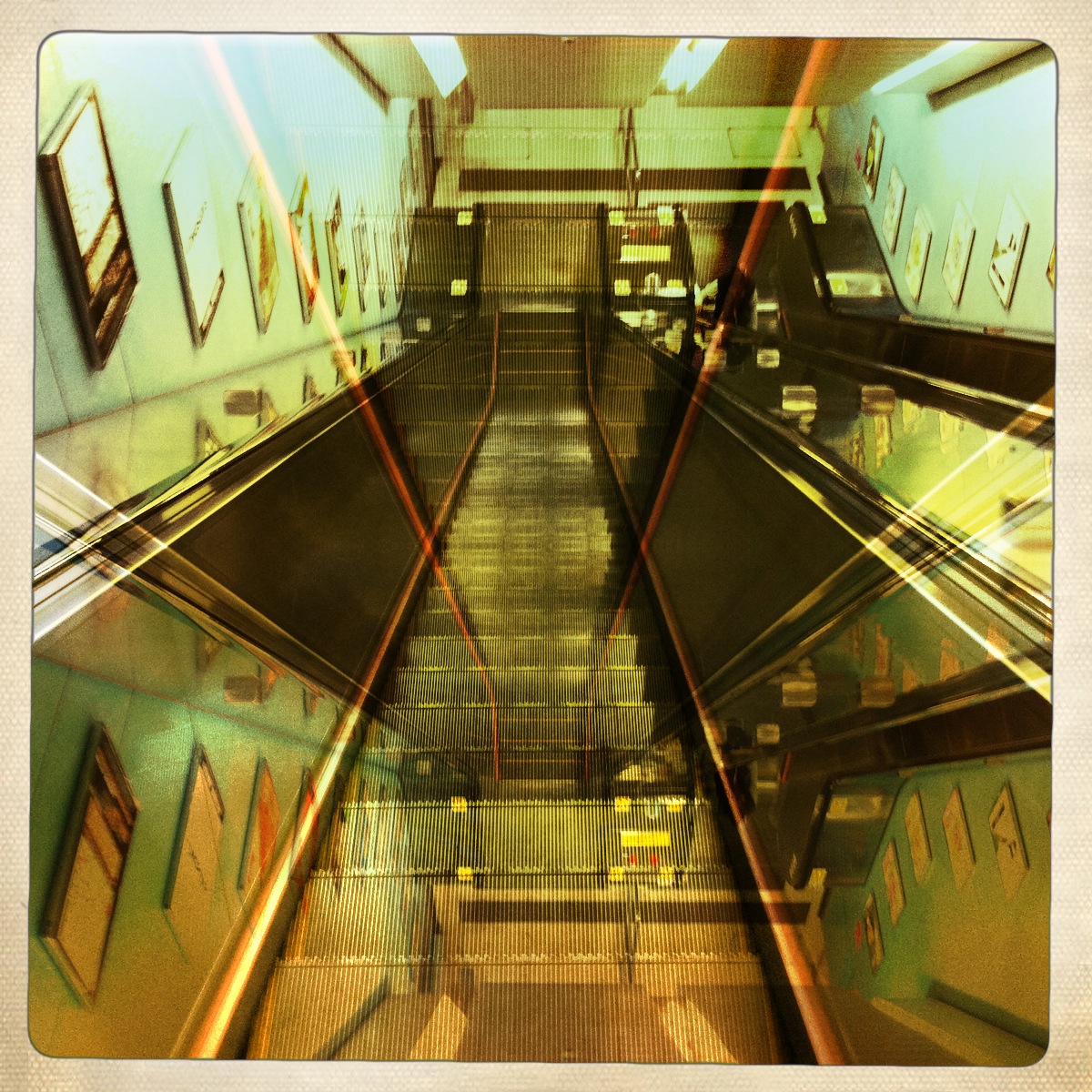 Commuter sitting and talking ...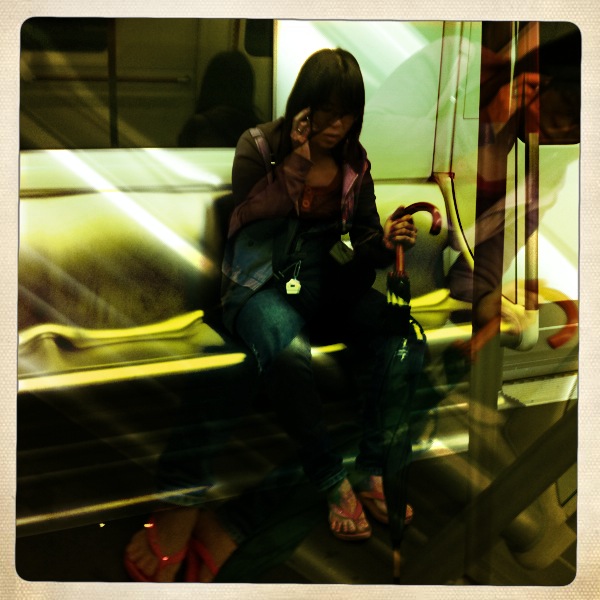 Commuter standing and reading ...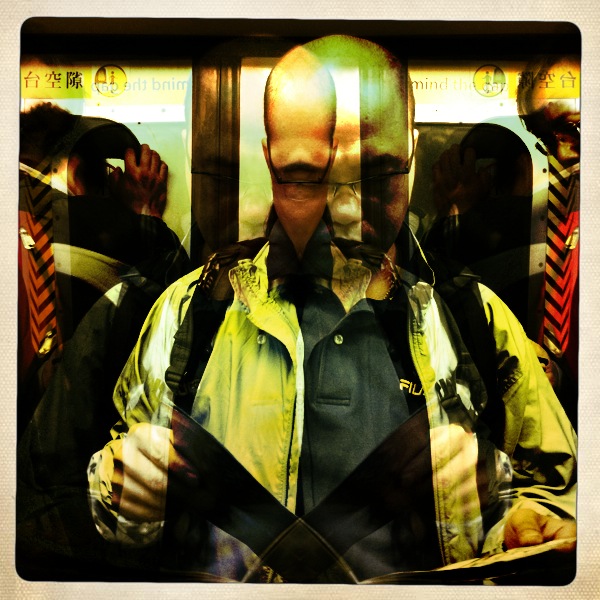 Deserted train ...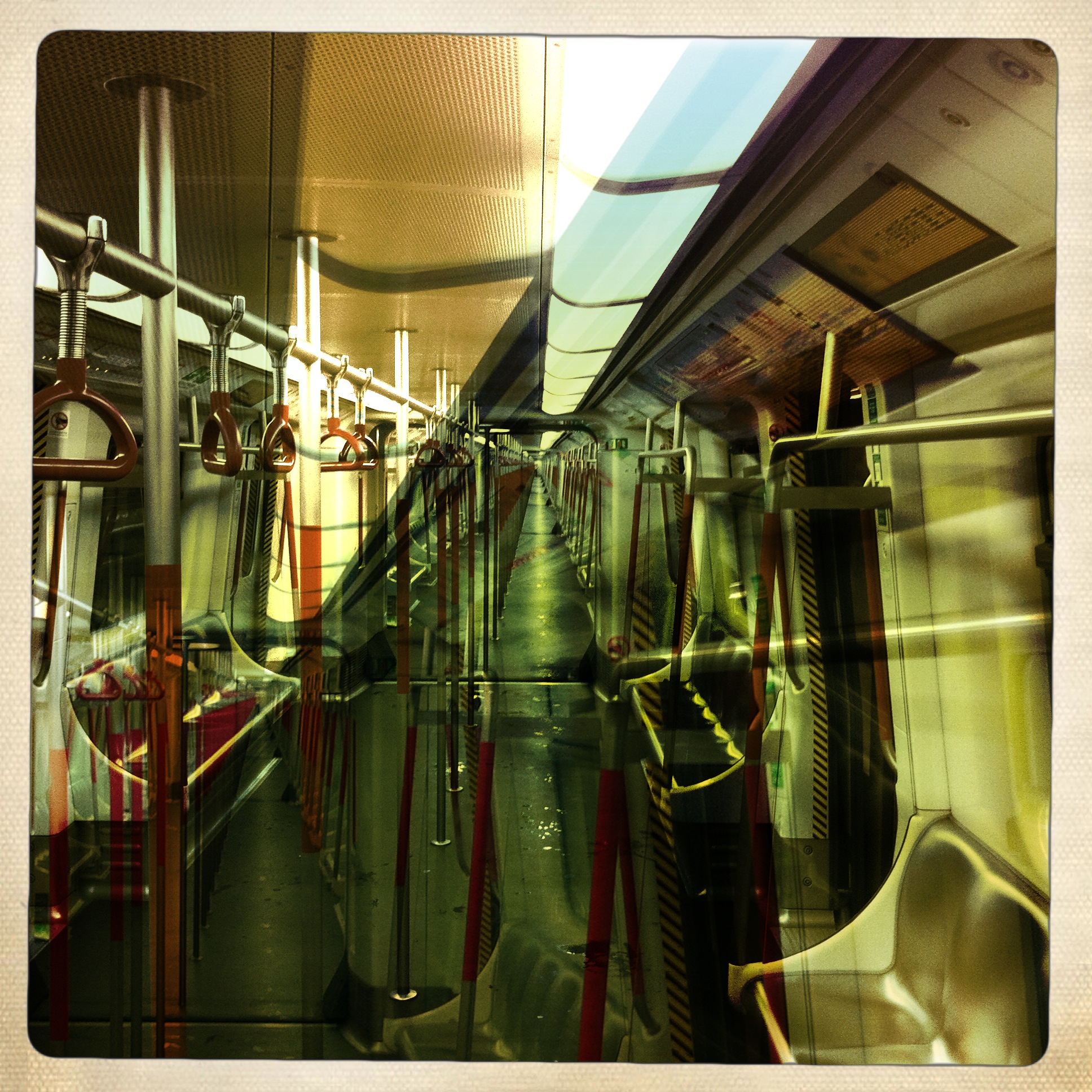 The Hipstamatic takes photos in three sizes (all represented above): 600x600, 1200x1200 and 1936x1936. The times per shot and processing until the moment you can see it are 7, 11, 23 seconds for those three sizes.
This is much quicker than even the last version. I didn't time the full-size image before except by counting in my head, but it was over 30 seconds. The times above were done with a stopwatch on a single photo – although it's possible that times may vary depending on subject.
That final shot, by the way, is always a challenge. I only get one chance a day to do it because it's the end of the line and everyone has to get off (or get taken to who knows where and possibly disposed of). So you have to wait until the very last second until the stragglers get off and then snap and leap out the closing doors. And often there's a straggler than appears at the last split second.
The shimmering coins on the floor are water. It's raining today.
One last comment: Not all photos turn out this interesting – there are plenty of deleters. These images were from a batch of about a dozen. Still, not bad … if you're in that sort of mood. They were taken with the 1969 film.
iPhone 4, by the way. Five megapixel. And no, I'm not telling anyone but you how these were done. I figure it's our little secret.
Cheers,
Don