..for those considering to upgrade from a Z14-30/4S to Z14-24/2.8S (as I do), take a look here at some calculations I made, sitting in the same consideration
The red figures are where the 14-24S outresolve the 14-30 with more than +25% lines being resolved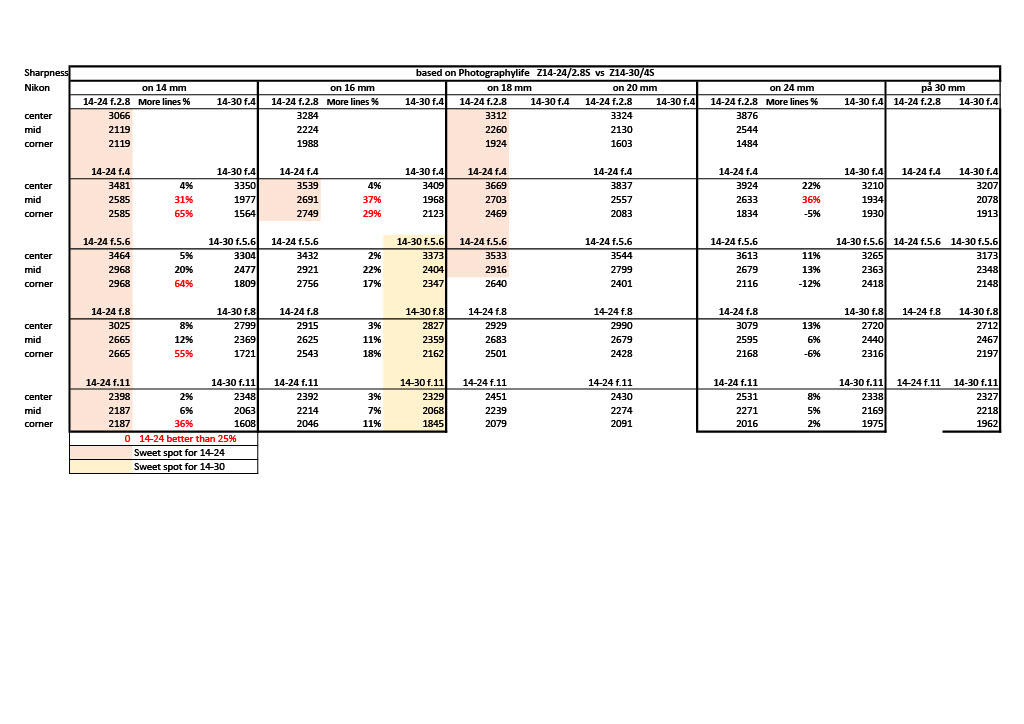 ​
Point is, in my eyes, that the 14-24S is just outstanding at 14mm. Here the 14-30 don't even have a chance in the mid and corners. But center is ok.
BUT turn the 14-30 to 16mm and keep it in the area f5.6-f8 you have a very decent lens and the ultimate light, small and nice to carry around wide lens.
And even in the "long" end you have a very decent lens in the 14-30S at 24-30mm keeping it between f4-f8.
Only centerwise the 14-24 is outstanding at 24mm.
Thorkil
Last edited: